Sometimes sleep does not come easily. And after a tragedy like the recent Orlando events, that's completely normal.
Sleepless nights can affect those intimately and more distantly connected. But why? And how do you cope? The Huffington Post asked Dr. Orma to share his insights:
Everyone reacts differently, but a lot of people feel fear and anxiety after major disasters — even if you're not physically near where the events occurred or don't have a personal link, said Steve Orma, a clinical psychologist and author of Stop Worrying and Go to Sleep: How to Put Insomnia to Bed for Good. "And when you have fear and anxiety," he added, "you're not going to be able to relax enough to go to sleep."
Your body goes into "fight or flight" mode because the body reads the anxiety you feel as a real danger, Orma said. The brain signals to the adrenal glands for a dose of adrenaline and norepinephrine. Your heart rate increases. Blood rushes to your extremities. Orma says those stress hormones are the body's way of delivering an extra surge of energy.
"It's the complete opposite state you need to be in to go to sleep. You can't sleep if you're in that state," he said, explaining that while anxiety is an emotion, stress resulting from that emotion is a physical pressure on the body.
Because anxiety is often triggered by our own thoughts, identifying what's causing the fear or anxiety that's disturbing our sleep and addressing is a key step to overcoming it. Here are steps you can take to deal with your worries and start sleeping again:
1. Talk about what's bothering you
A big part of dealing with a tragedy is processing your reactions, Orma said. "You don't want to suppress those emotions. If you're sad, allow yourself to cry. If you're anxious and afraid, say 'I'm anxious and afraid.'"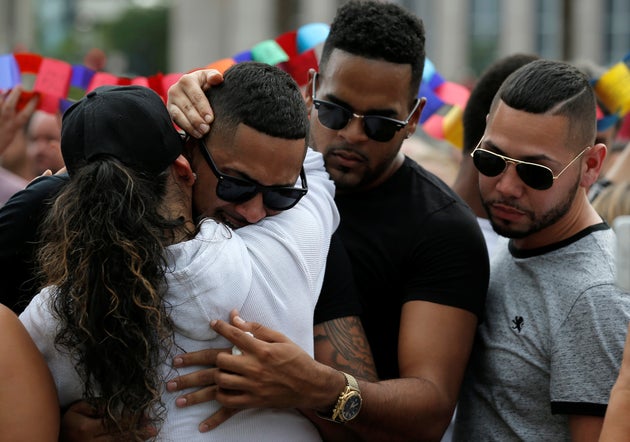 Talk to your friends. Talk to your family. For some people, it helps to actually write their worries down, think them through and respond to them, he added. "What would you say to a friend if they had these worries?"
2. Do things that help you relax
Take a hot bath. Use deep breathing exercises. Get outside. Read an enjoyable book. Watch a TV show or movie that makes you laugh.
Finding ways to relax will help sleep come more easily.
3. Don't change your sleep routines
If you're not a regular nap-taker, don't start. Avoid sleeping in later than usual on the weekends. Don't suddenly start taking sleep medications that you can grow dependent on. Having trouble sleeping is not an excuse to pick up poor sleep habits that can actually make it harder for you to fall asleep at night.
"Those things temporarily will help," Orma said. "But they eventually just perpetuate the cycle.
4. Give yourself a break
It's okay to have a few nights of poor sleep. And more importantly, you need to tell yourself it's ok to have a few nights of poor sleep, Orma said. The more you beat yourself up for not sleeping well and the more upset you get about it, the more anxious you can become about not sleeping and fuel the sleepless cycle.
"Talk to yourself like you were talking to your best friend or a child. You would talk in a very nurturing, supportive or positive way," Orma said. "You wouldn't freak them out.
5. Get the help you need
Everyone reacts differently to tragedy, and deals with their fears and anxieties differently. And no one timeline fits everyone as far as bouncing back.
In general, if your anxiety and sleeplessness affects your ability to function for longer than six weeks though, consider seeking professional help from a doctor or therapist.
"If you're not going to work, if you can't get out of bed because you're so scared or depressed, if you've stopped eating because you're not hungry, or if you lose your ability to enjoy life — and when those things are affected consistently — that's when you want to get some help," Orma said.
(article by Sarah DiGiulio)